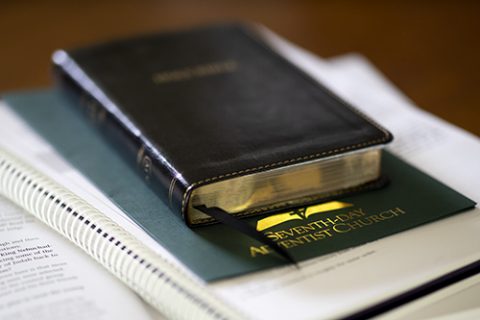 Bible Lessons and Literature 
Volunteering in our Prison Ministries program is a powerful opportunity to touch lives for Christ and bring hope for a better future. Volunteers in this program serve as teachers. They grade Bible lessons and offer inmates insight and encouragement to strengthen their walk with Christ. No prior experience is needed to be part of this program.  If you have a love for Christ, a desire to help others, and you would like to be a part of this ever growing ministry, please contact the church office at 479-220-7107 or email Pastor@springtownchurch.org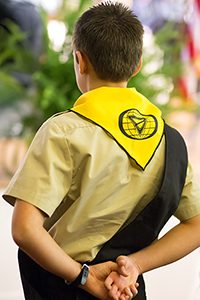 Pathfinders
Coming Soon
With nearly 2 million members world-wide, the Springtown Pathfinder Club is part of a church-sponsored program that seeks to build character, strengthen faith, and prepare hearts for Christ's soon return.  From camping to arts and crafts, Pathfinders is full of activities and adventures designed for girls and boys ages ten to fifteen.  There are more than 300 honors that Pathfinder members may seek to obtain in such areas as horsemanship, kayaking, cake decorating, airplane modeling, rocks and minerals, and animal tracking.  Every five years there is an international camporee in OshKosh, Wisconsin with approximately 50,000 Pathfinders from one hundred countries.  Any youth from ten to fifteen years of age who is willing to abide by the Pathfinder Pledge and Law is invited to join the Springtown Pathfinder Club regardless of their church affiliation.  More information about Pathfinders is available (Coming Soon). Parents who are interested in their children joining the Springtown Pathfinder club are encouraged to email info@springtownchurch.org
Fall Round-Up
Usually the Second weekend of October
From the 82 year old retired teacher sitting on the second row to the three year old scooping up sand in the sandbox, Fall Round Up offers a wide variety of activities and spiritual programming for almost any age.  The camp-meeting runs from Thursday through Saturday night.  In years past, we have had guest speakers and singing groups from all over. But regardless of the year, most visitors to Fall Round-Up find a spiritual blessing from attending. 
Women's Ministries
Events Year Round but typically meets on Monday's from 1000-1130 at the Springtown Church
Women's Ministries in the North America Division as well as our local church seeks to build networks among women, mentor younger women, teens, and girls, and to encourage the ladies in our church and community to use their gifts and talents in God's service.  Throughout the year there are a variety of activities sponsored by the Women's Ministry Team such as a ladies' tea, concert, sleepover, and brunch.